tile installation is an art.
you need an artist!
location:
We are located in Fort Pierce, Florida. Most of our work is done in Indian River County. We are licensed from Martin County up to Sebastian.
owner:
Stephen Harris is the owner and manager of Get Down Flooring, Inc. He grew up in the business, learning from his father who was a flooring installer. He is proficient in all types of flooring, such as stone, slate, tile, engineered laminate and real wood, carpet, VCT and others.
Our Philosophy:
Because we do a lot of custom and residential work, we have developed a reputation for satisfying the most stringent specifications and particular customers. We place a high emphasis on quality and cleanliness. We are known for being easy to work with and reasonable.
Licensing:
Along the Treasure Coast/ South Florida:
Martin County
CTM4501
Indian River County
#14473
St. Lucie County
#22743
Sebastian
#4818
Indian River Shores
#1027
Orchid Island
General Liability
Allied Property & Casualty
Workman's Comp. Insurance
First Commercial Insurance Company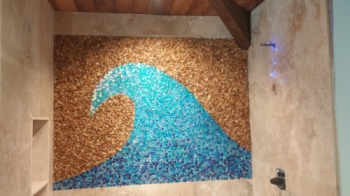 Ask about Grout Colorant! We also do Stone refinishing and Mexican Saltillo tile restoration!
Please browse our website and be sure to checkout our portfolio!
Our work is used as examples in the different sections.